The owner of Maccanti was originally a businessman. He often took business trips all over the world.
An Italian business partner who had worked with him for more than 10 years always took him to a specific gelato shop after work. The owner of Maccanti loved the gelato at the shop very much because of its creamy and smooth texture.
Years later, the boss finally couldn't help asking his Italian friend: Why do you bring me to this gelato shop that often?
The friend replied: Because the shop owner is my father-in-law, Serafino Panic!
Since the Italian master, Serafino Panic, was a child, he had been under the guidance of his father Bruno on how to use natural ingredients to make fine gelato. It was not until 1984 that he decided to start his own business.
Due to the strong friendship between the owner of Maccanti and his Italian business partner, the Italian master, Serafino Panic, agreed to teach his secret recipe to the owner of Maccanti so that he can bring the authentic gelato taste back to Taiwan to share with everyone.
We hope to bring back the authentic Italian Gelato flavor to Taiwan and become the top brand of Italian gelato in Taiwan.
Performing business responsibilities and giving back to the society
Valuing every employee
Faithfully preseving the original flavor of Italian gelato
Valuing food safety and hygiene
Providing customers with perfect dining experience and warm service
Sponsoring and supporting charity activities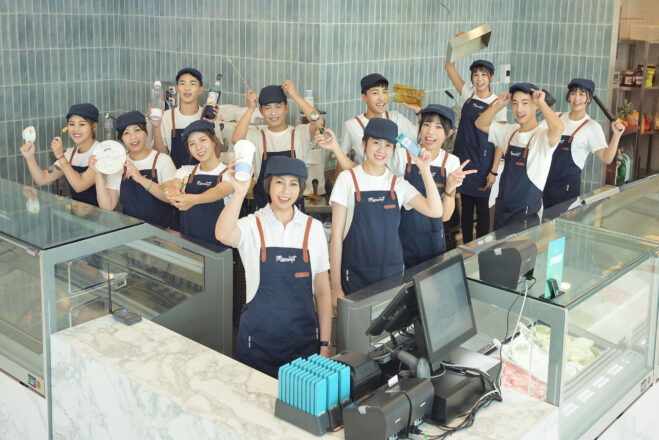 Maccanti brings the classic gelato flavor back to Taiwan so that our customers can taste the authentic Italian gelato without going abroad.
    Most of the ingredients used in Maccanti gelato are imported exclusively from Italy. Even though the cost is several times more expensive than the local ingredients, we insist on using the best ingredients to ensure we present the authentic taste of Italian gelato.
★Maccanti's insistence on Italian gelato
Faithfully preserve the classic Italian taste
No preservatives and artificial colors added
Support local farmers in Taiwan by using their fresh fruits
Value food safety and hygiene
Sugar-reduced formula
Made with fresh milk, it is low-fat and low-calorie
Fine and dense taste
Most importantly, we will faithfully preserve the classic Italian gelato taste with the persistence and spirit of the Italian master, Serafino!